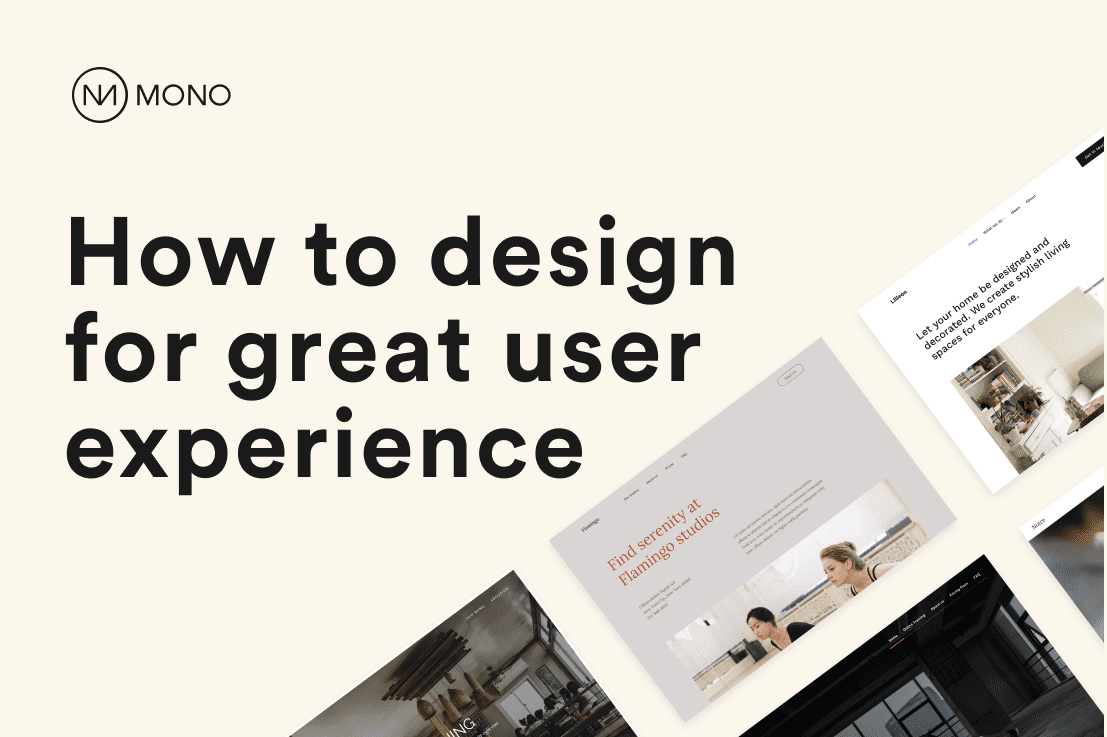 28/04/2021 by Anna Hedegaard
How to design a great website user experience
What constitutes a "well-designed" website in 2021? A simple google search will reveal many different answers to that question - and they might all be correct. However, there are three pillars of website design that will never go out of style.
User experience,
Clear conversion elements,
Trustworthiness. 
The way in which you set up these pillars may change depending on the current website trends, but the pillars themselves will remain unchanged. In this blog post, I will present some tips and tricks on how to build a well-designed website with the help of the Mono Editor. 
Design for user experience and conversion
As a designer, you need to think beyond what colors, logos, and images you use. Don't get me wrong though - these are still very important for the overall design and must be the first focus.
You also need to ask yourself: How can I keep my website visitors interested long enough to convert them? 
The first feature you can use to do this is the shadow feature. This feature can help to structure information and give a more in-depth dimension to the information presented to the visitor. In the example below, you can see how the three columns seem to be lifted from the page.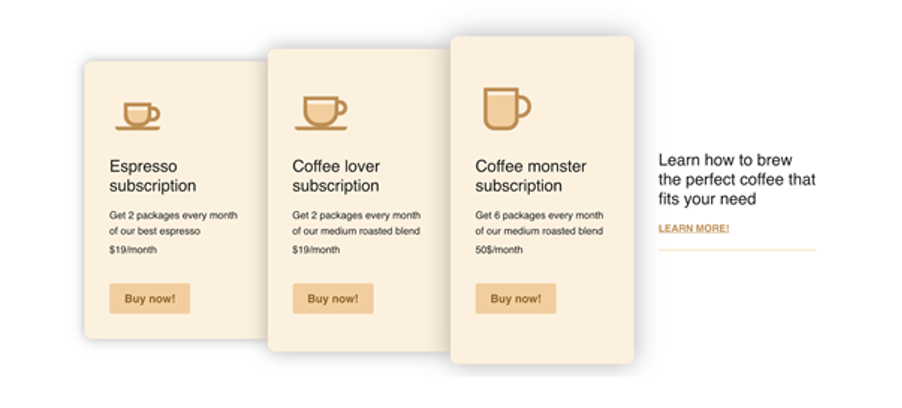 Another way to get attention and spice up the design of a website is to use the animations feature with delay. In this way, the most important information is highlighted and lets the user know what to focus on. This is important for the website owner, as this subtle design feature can help to increase the conversion rate.

Remember that the animation feature can be a powerful feature to shift attention to an important element - however, nothing will get extra attention if everything is moving around. As a designer, it's important to find the key features to highlight and not overdo it. If everything stands out, nothing stands out.
Trustworthiness from and around the website  
A customer's buying journey is based upon a person's engagements with a company before they make their decision to purchase a product or service. This means that the user experience is not only important within the frame of the website, but also on other touchpoints.
Other parameters to have in mind for a successful website performance are the SEO of the website, Google My Business information and the social media presence. These three elements can help to:
Show relevance with a high ranking on Google (make the customer go to the website); 
Provide easy access to contact information (phone, email, address); 
Show a more interactive and "real" version of the company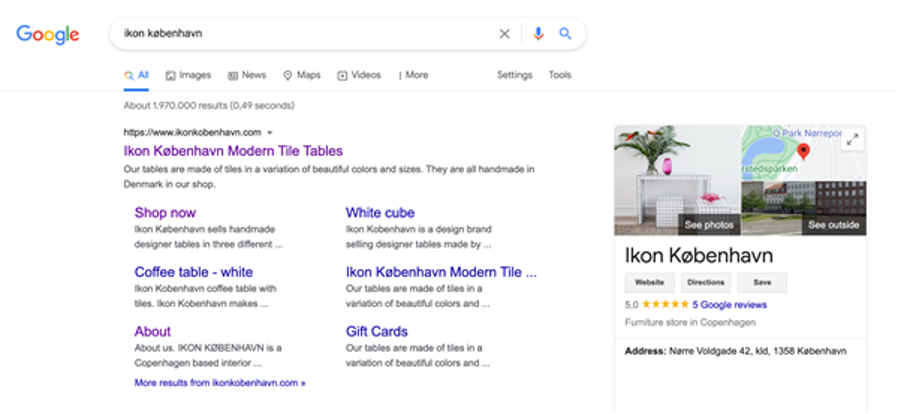 First, it is all about creating good SEO for the website. Second, you need to remember to use global data which will generate the information on the right in the image above. The third point requires some more digging.
How do you as a designer include a more interactive and real version of the SME? The simple and easy answer is to connect the website with the social media accounts of the SME.
Mono offers different options to do so. The most recently added feature is the Instagram feed module which connects the website to the SME's Instagram and automatically updates the website when new photos/videos are posted on Instagram.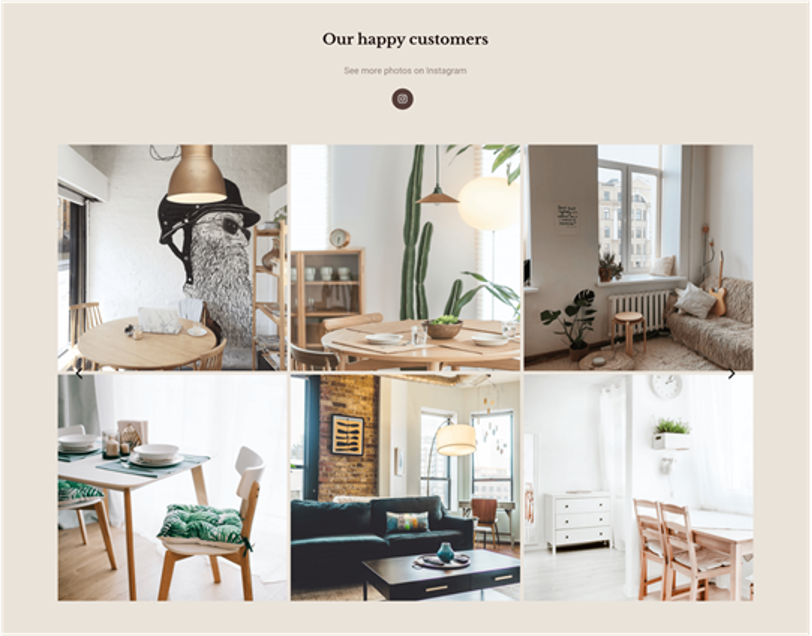 Building your website with these three pillars in mind will help you to set up a well-designed website. The pillars also serve as a basis for evaluation in our annual Mono best website competition. Visit this page to find great examples of winning Mono websites that have incorporated these design elements and be sure to submit your own Mono websites for next year's competition – you can find the submission form at the bottom. 
About Mono
Mono Solutions is founded on the belief that small businesses - despite smaller budgets - deserve the same level of online presence and performance as larger companies.
Part of SME services at Bauer Media Group, Mono Solutions delivers award-winning white label marketing technology for websites to digital service providers at scale.
Mono Solutions offers different service models and revenue streams: Do-It-Yourself, Do-It-With-Me and Do-It-For-Me.
We prioritize creating future-proof technology, with a best-in-class customer experience. Our technologies include guidance and support to ensure the success of the re-sellers and small business owners.
Feed