We know our partners use the Mono Platform every day to build websites for small businesses. Now it is time to celebrate all the hard work you have done throughout 2022. The Best Website Competition has launched and we wanted to take the chance to talk a bit more about what constitutes a good customer website, and what the judges look at when deciding on a winner for the competition. 
What constitutes a good website?
If you have decided you would like to enter the competition – great! We can't wait to see your entry. But how do we judge which website should win?
There are so many different components to a well-designed website, including great usability, design, technology, and sales. A website must not only be visually pleasing (for example by having a nice, structured layout, branded design and eyecatching, easy-to read fonts) but also quickly establish trust and target customer's needs and expectations through helpful call-to-actions and information. It is important that a small business website provides value to both the small business and its visitors.
We generally look at the performance of the website, if it meets the expectations of the visitors, and how beautifully or uniquely it has been designed.
1: A good website should meet visitors' expectations
A website is the foundation of a small businesses' online presence. Therefore, it is important that the website has been designed to meet the needs and expectations of both the small business and its website visitors.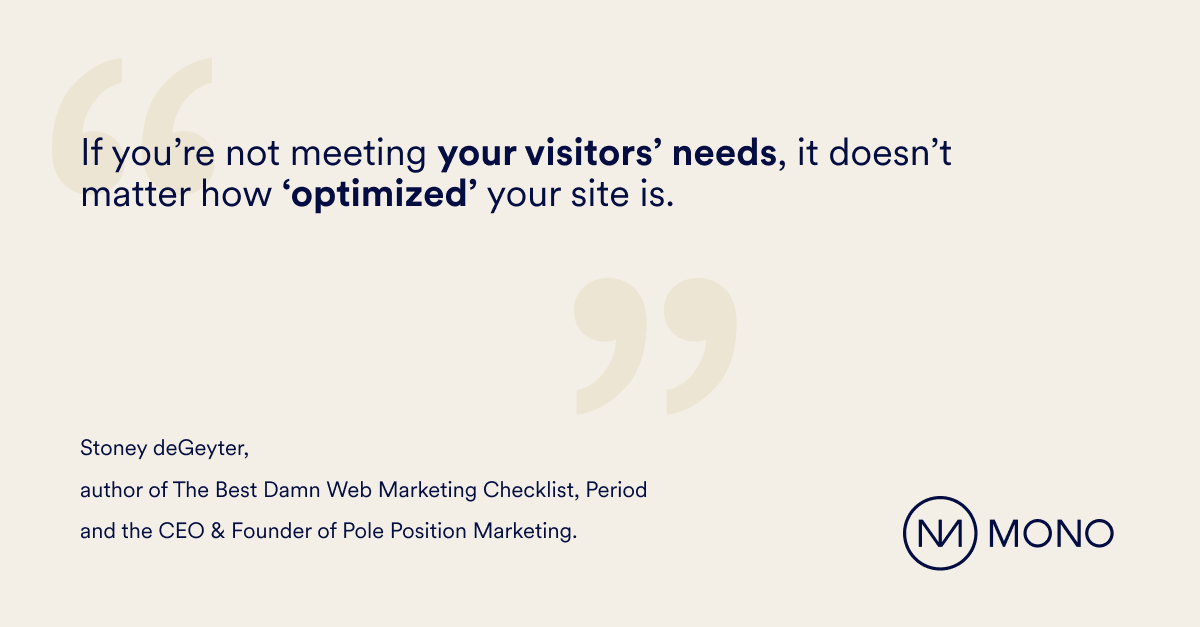 Part of meeting customer expectations is following the conventions for the industry, such as having an "About us" page. A convention could also be having menu if your customer for example is a restaurant. It is also important to avoid mistakes; professionalism is an expectation that is very important to keep, so making sure there are no typos or broken links is important.
2: A small business website should be optimized for conversion
The purpose of a small business website is to get more business – whether that is by being found online, receiving online bookings or increasing sales via an online shop. That is why we judge the Best Website Competition entries by how well they have been optimised for conversions. Are there clear Call-To-Actions above the fold? Is it clear for the customer where to go and which actions to take? And is the website generally designed for the visitor to take the action you most want them to take?

Learn more about how to build a conversion focused website here: How to optimize a small business website for conversion 

3: SMB websites should build trust
What happens if you visit a website you don't trust? You probably leave it to find a safer option. No one wants to risk their money or data on a site that doesn't feel legitimate. As consumers, we want to know who the business is immediately after we open their site so we can decide if this is a business worth investing more time, money and energy into.
There are two "trust-building" zones on a website: at the top of the page and in the footer. Visitors consciously and subconsciously scan these two areas of a webpage to see if the site is trustworthy or not. Small business websites need to make effective use out of these areas and create a position of trust.
Here are five must-haves in these areas that, when present, builds a sense of trust with the visitor: 
A logo in the header
An about page
An SSL-certificate in the URL
The Contact page
Privacy and Cookies policy


Learn more: How to create a trustworthy small business website.
4. A creative layout can help the website stand out 
Websites that use eyecatching visuals and fonts, use the Mono Platform in a creative way, and also provide accessible and responsive websites, are regarded more highly by the judges in the competition.
We consider:
Visual 'extras'
Fonts
Creative use of the platform
Layout 
Overall look
Check out this blog post for advice on how to build a beautiful and unique customer website: How to make your website come alive.
5. Performance should be front and center 
The judges like to see quick loading time, easy-to-use navigation and a logical layout. Mono Templates consistently score in the 90th percentile on all parameters in the Google Lighthouse report, and are designed for the different viewports (desktop, tablet, and mobile). We will test Best Competition Website entries on Google Lighthouse and the result will impact the final score. 
Responsiveness is another key factor in a website's performance. Not only have 79% of US consumers bought a product on a phone; nearly 40% of purchases in the 2018 holiday season in the United States were made from a smartphone.
As we wrote in 5 user experience tips for small business websites, "Small business websites need to look great and work well on different devices, so visitors and potential customers can have a great online experience - whether they are on a laptop or mobile device. Make sure your website looks at least as good as it does on desktop, or you will risk losing out on potential customers."
Learn more about how to optimise your customer website in our blog post How to optimise website performance on customer sites.
We value performance over pizzazz . That said if you can build a website that has both, we will definitely be impressed!
How to enter the competition
Simply fill out the form on the link below by providing your name, company, email, the URL to the website for submission, and a brief description as to why you think your website should win. Each individual designer can submit up to three entries.  
A select panel of Mono team members from Marketing, Partner Support and Product will select the winner! We look forward to seeing your beautiful websites!
The deadline is 28 February 2023.
Submit your entries for the Best Website Competition 2023 
Find inspiration in the 2022 website competition rundown
The title "Best Mono Website 2022" went to our partner Heise RegioConcept with their small business website Hartwich Huber Poll Architekten GmbH.  
Interested in taking a closer look at last year's top 30 sites and learn about the judging process? Check out our 2022 showcase to learn more. Visit the Best Website Competition 2022 showcase.
Ready to enter the competition? Great! Submit your entries for the Best Website Competition 2023.
Not a Mono Partner?
The Best Website Competition is open to Mono Partners (i.e. companies that use our platform to build and sell websites to their own customers). If you are not a partner, but would like to learn more about Mono's white-label website builder, simply click here to request a demo.