Websites are still a one-stop-shop for many businesses, and with good reason. 71% of US consumers used a website to obtain business information in the past month (in 2018). If you are helping your customers with their website marketing strategy, here are eight trends to consider.
Trend 1:  Authentic and vision-driven content
As a central hub for a company's marketing efforts, the website is often where consumers will go to understand what makes a company tick. 
A website that clearly communicates the purpose can attract, engage and convert people that have the same values.
Consumers tend to choose socially responsible brands. According to Stefan Markovic, who researches ethical branding at CBS, social responsibility is also becoming increasingly important to a company's ability to be competitive. As an example, 54% of Danish companies experienced positive gains from their CSR strategy.
The most important part of a CSR strategy is doing the work behind the scenes in an honest and authentic way, says Markovic.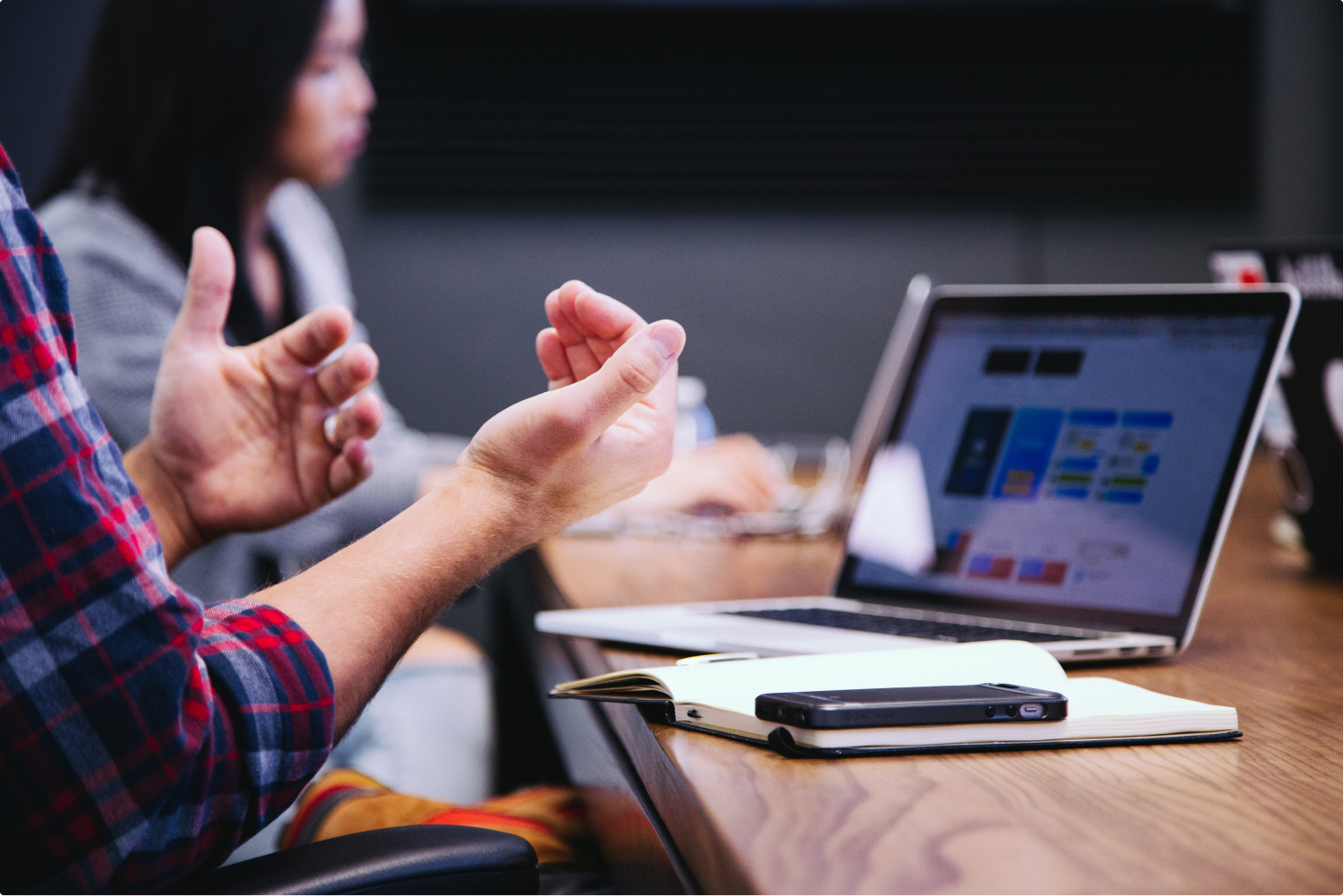 However, designing your customer's website in a way that expresses these values is also important. Make sure the story matches the purpose statement of the business and is expressed cohesively and clearly on the website. 
Not only is vision-driven content a marketing trend worth looking into; having a clear purpose could also benefit your company in general.
According to Deloitte's report on marketing trends in 2022, high growth companies were more likely to keep their company's purpose in mind when making decisions than low growth companies. 
These high growth companies use their purpose as inspiration for:
how they deliver their products and services,
how they define their brands,
and which values should guide the employees' decisions.
Trend 2: Mobile marketing
You need to reach your audience where they are, and most of them are likely on their phones. More than half of website traffic in 2021 was via mobile.
Mobile marketing entails any type of marketing where the focus is on reaching the customer through their phone or tablet.
The most important step is making sure your website is optimised for mobile. As many as 70% of website users will abandon a site if it's not!
Step one is to make sure your website uses responsive design – this means that the content will stack to fit whatever screen size your customer is using. 
However mobile optimization also means making sure you create content with mobile use in mind. Avoid placing many pictures next to each other, creating a long list of stacked images on mobile (unless they are product pictures or a gallery for example). 
Do not add banners with small text or intricate designs that might shrink and be unreadable on small screens. Instead, add the writing as text so it can resize and stack, without becoming hard to read. Make sure the background is plain, so the writing stands out clearly. If using a background image, keep it simple or add a dark filter on top. This is particularly important for mobile, as it can be harder to distinguish the writing from the background on a small screen. 
Keep the menus short and easy to navigate, so users won't have to do a lot of awkward scrolling to get to their desired menu point.
Keep headlines short to keep them visually easier to understand in a single glance.
Many designers build websites with mobile design in mind first, and desktop second. This helps make sure the website works as well, if not better, on mobile - which is where a lot of the customers are. 
Mono Solutions' white-label website builder is of course optimised for mobile - it also allows you to edit in mobile and tablet viewports instead of desktop, if you wish to design for mobile first. Request a demo here. 
Trend 3: Promote your website using other channels
Other channels, and social media in particular, are still an important part of driving traffic to your website.  
Already before the pandemic, 81% of consumers used Facebook and Instagram to research products.   
Instagram has been the top used platform for marketing for a while, but it looks like TikTok could overtake them. By september 2021 TikTok had more than 1 billion users and is the seventh most popular social media in the world. The platform experienced a growth rate of 45% in less than a year while Instagram's annual growth rate in 2020 was 6%. TikTok has pushed the short video trend as well – you don't see long video content anymore, except on YouTube.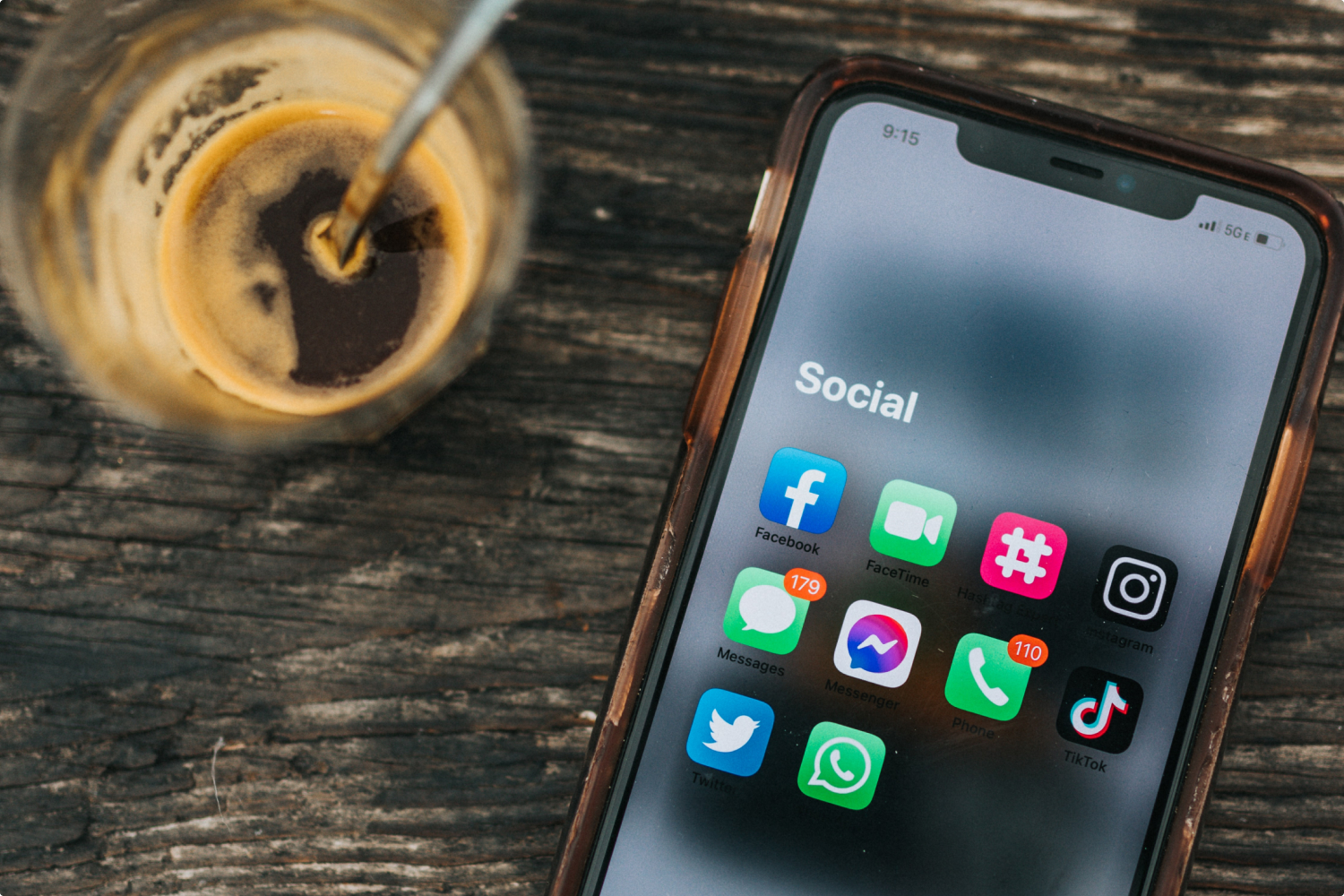 YouTube remains a viable marketing option as well. In fact, Youtube is the second largest search engine on the internet right now with more than a billion hours of content being consumed on the daily. It isn't just a platform to post videos, but also a great way to promote your blog, products, and earn credibility with potential customers. In fact, 73% of consumers are more likely to make a purchase after watching a video. 
Other channels are especially powerful when combined with a business website that works as a central data hub, where all leads flow back. A website is a platform that is fully owned by the business, unlike third party platforms. It means you have full control of the branding, content and data collection. So driving traffic back to your website from third-party sources is a worth-while website marketing trend to consider. 
Trend 4: A growing focus on accessibility
Companies are becoming increasingly aware of how they can reach more people - also those who may have obstacles to accessing websites. 
Having good accessibility means that people can use the site the way you intend them to, regardless of who they are, and what impairments they might have. 
As many as 15% of the world's population have a disability, making it difficult to access websites not designed to accomodate them. 
Implementing Accessible Rich Internet Applications (ARIA) is one way to ensure accessibility for all groups. ARIA are labels that can be used to add semantic meaning to web content and web applications. These labels, called roles and attributes, are included in the code.  
As an example, you can add an ARIA role to a website's toolbar, banner and contact form. These types of content and applications do not have a semantic meaning beyond the code that is used to build it. However, by using ARIA tags, they can be read aloud and explained semantically to someone who is visually impaired.
ARIA tags can be used for a wide variety of web content and applications, such as subtitles, icons, banners, menus, widgets, and more. It is an important part of making your customer's website accessible to people with disabilities.
To help SMBs make their website easily accessible for everyone, the Mono Platform has been developed to include ARIA tags. This means that whenever you add a content element to your Mono website, you can easily add the ARIA labels to each content element in the user interface. No custom code needed. For more information, visit our blog post 'What is ARIA and why is it important?'. 
Trend 5: Using inclusive language and imagery
Inclusivity is also a trend that has been on the rise for a while, representing a variety of identities, ethniticities, orientations, genders and bodies through text and images. According to a CMO study from 2019, 61% of Americans think diversity in advertising is important. Appealing to the "masses" is becoming a thing of the past, with greater expectations of inclusive marketing for niche audiences. This trend of course also applies to website content. As with the first trend we looked at, it is important the inclusivity reflects the company's real values and is not just something you do because it is expected. 
As Sonia Thompson put it in her Forbes article 4 inclusive marketing trends for 2021 that will impact your brand, "Business is about belonging. When your customers feel like they belong with you, they reward you with their loyalty."
Trend 6: SEO
SEO is still a tool worth looking into, although it is worth remembering that the time of 'hacking' the algorithm and 'tricking' search engines by keyword-stuffing is gone. Search engines such as Google value content 'written by people, for people.' The purpose of a search engine is to connect people with the content they need, so search engines look more at user experience and satisfaction than any single technical requirements.
However, that doesn't mean SEO isn't still an important website marketing trend. A good SEO strategy can make a difference, making it easier for people to find you, especially if your business also has a physical location. 76% of consumers still look up physical businesses online before visiting them at their physical location. 
Ask yourself if you create content in an automated way, based on what you think search engines will like? In that case you should re-evaluate your strategy. Focus instead on creating content that visitors will feel satisfied with, and that they feel answers their questions. If they would have to go somewhere else after viewing your content, that is a sign that the content is not human-focused enough. For an in-depth SEO guide, check out our recent article: 2022 SEO checklist, according to Google.
Trend 7: Analytics focused on user experience
Only 8% of businesses use analytics successfully to scale their business, according to McKinsey, despite investing heavy sums into it.
This is why using data to drive decisions is so crucial: otherwise you will be guessing at best at what is working on your website. In 2022 we are seeing analytics continuing to be a growing website marketing trend. With better technology than ever, only culture is standing in the way of businesses being fully data-driven. In fact, over 90% of executives said culture was the biggest obstacle to becoming data driven - not technology.
Traditionally, analytics were only used to see how a company's advertising money was spent, and if the campaigns were successful in terms of metrics such as cost-per-click and signups. Acquisition was the key goal of this type of analytics. 
Now websites are much more app-like and interactive. COVID forced a lot of businesses online, and it drove a push towards digitisation where user-experience became the centre of measuring success. Customers have become used to excellent user experiences, both on websites, but also omnichannel, for example if they click add to cart on a social media platform and are taken directly to checkout on a website. 
In 2022, people look at analytics to find out how people are interacting with their website. How do they enter the website, what content do they interact with and did they feel satisfied? Did they leave with a good impression of your brand? Key metrics for this would be time spent on the website, for example. The focus here is on retention, instead of acquisition.
Another important point to make here is that this type of analytics tracking is also a collaborative effort between marketing and other teams in the company. This trend doesn't see marketing working alone in a silo to acquire leads after which they hand over the next steps to someone else in the team, such as sales or product. This type of data gives an indication of which users want what and how to best serve them, as a collaborative effort between teams. 
With data like this, you can work collaboratibely in your team to build a website that will attract and retain consumers that fit your business. It is a loop where the data will tell you how to improve, not just in terms of marketing, but also in terms of serving your customer an experience, a digital product if you will.
Trend 8: Real life relationships
One of the most overlooked website marketing trends is promoting your business to your network in real life. Networking with guest bloggers, at conferences or even face-to-face client meetings are ways of doing this. Make sure to have your website printed on business cards, in your e-mail signature and other places where your network will be exposed to it. 
Wrapping up
 Your website is still an important platform to communicate who your business is and why people should care. The most important thing is making your website easily accessible, clearly communicate your values, creating a killer user experience, and having a way of tracking what is happening. 
About Mono
Mono was founded on the belief that all small businesses deserve the same level of online presence and performance as larger companies. With Mono platforms and products, we want to provide resellers with an all-in-one solution to build and manage customer websites. Get a demo here.