It may come as a surprise to you that freelancing is also an increasingly popular career path for older workers who want to escape the corporate 9-5 or cash in on their lifelong work experience.
The popularity of freelancing has been boosted by the pandemic. According to Freelancer.com, freelance job openings increased by 25% in Q2 2020 compared to the previous year. Europe, just like the US, is experiencing a significant shift in employment trends.
With more freelancers than ever making up the European workforce, the European Commission has made it clear that the European SME definition should: 
"acknowledge freelancers as a stand-alone category within the definition and legitimize the smallest of small businesses, those who – with a 45% increase since 2000 are the fastest-growing segment of the EU labour market."
Looking at the numbers from a statistic launched by Eurostat in 2018, freelancers including all kind of self-employed people were already counting 15% out of a total European workforce.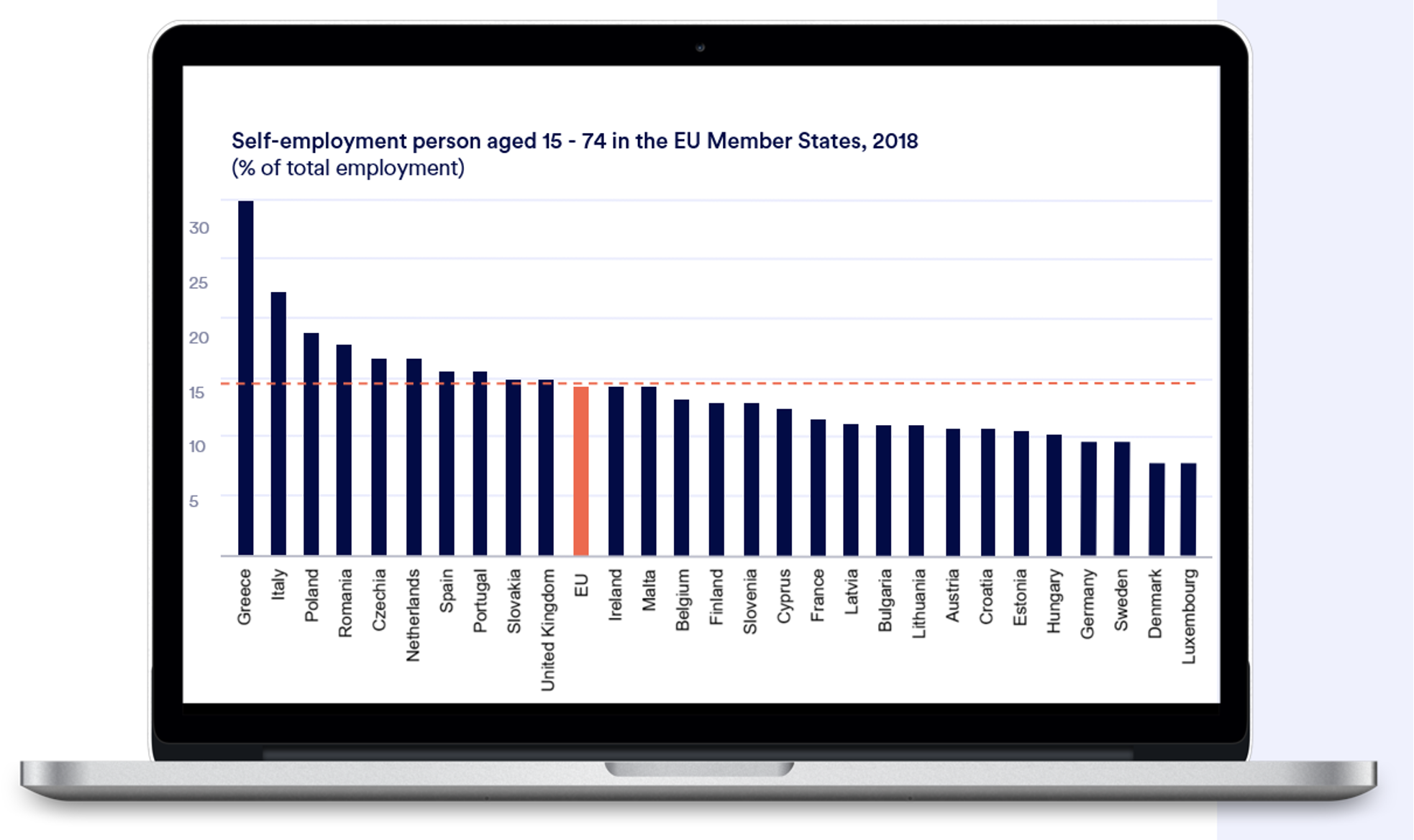 The freelance demographic and landscape
As Mono's reselling partners are servicing European small businesses' needs every day, we decided to help by researching the fastest-growing small business vertical in Europe – freelancers.  
In April 2021,  Localogy and Mono Solutions fielded an online survey of 553 freelancers in the United Kingdom, Germany, and Sweden. The study's objective was to learn more about how freelancers operate their businesses and what motivates them to choose to freelance over more secure full-time employment.  
The report was published in May 2021 -  Are freelancers the long-tail channel of the future? - with three main research pillars:
The freelancer landscape,
The marketing assets that freelancers need from their digital service providers,
Why freelancers do not resell the software products that they recommend to clients.
Age defines what work freelancers will choose
Going into this study, we expected younger and older freelancers to do different kinds of work and operate their businesses with different kinds of lead generation mechanisms.
We learned that the different locations surveyed (UK, Germany, Sweden) were generally modest, but the generational differences were often so pronounced that older and younger freelancers need to be regarded almost as if they were completely different entities.
For example, the figure below shows that younger freelancers gravitate toward more creative or technology-focused fields like marketing, software development, and virtual assistance. While older freelancers are into management consulting and accounting.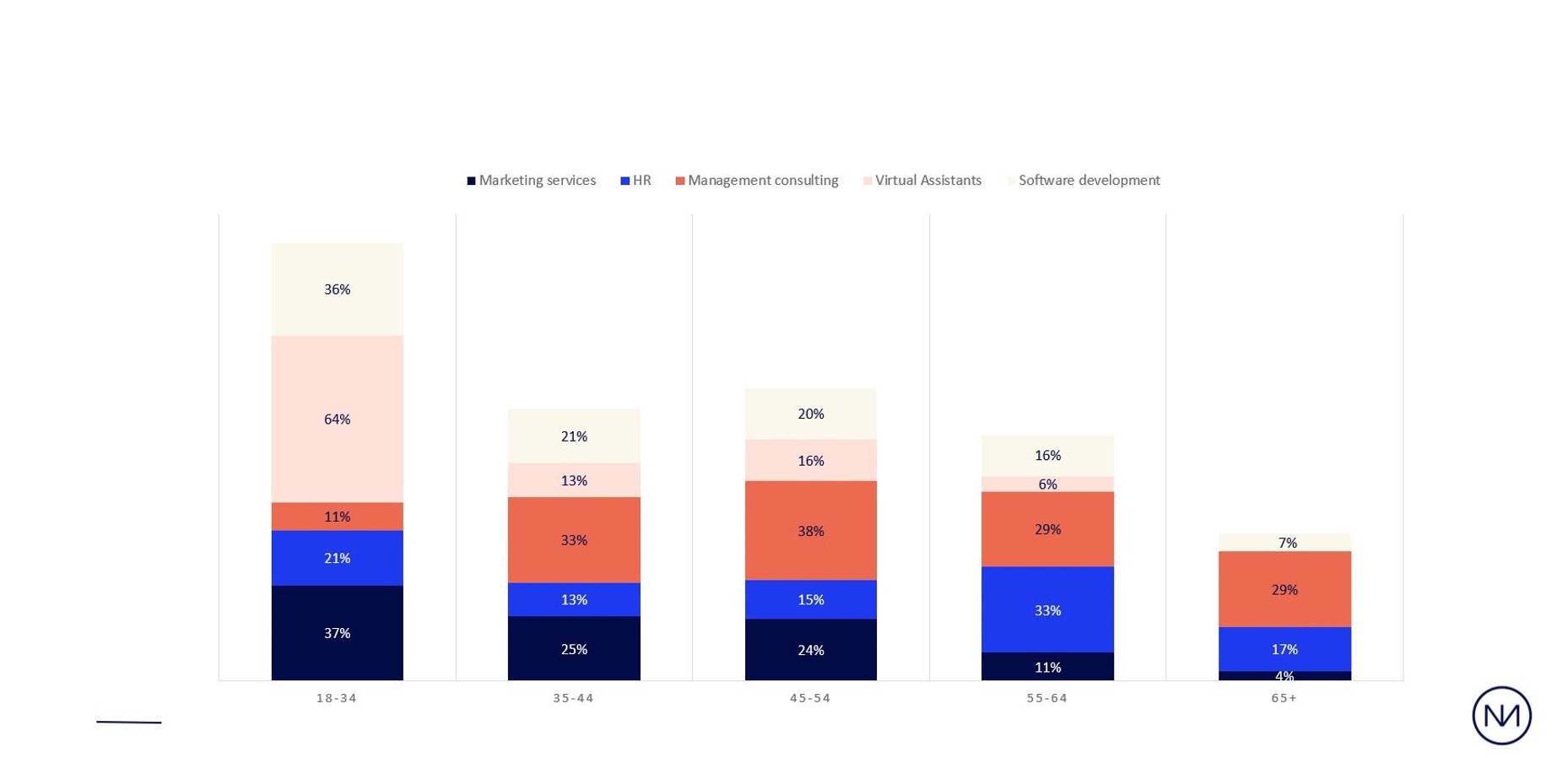 Learn more about the freelancers here.
What motivates a freelancer?
Freelancers in Europe decide to get into freelance work for many different reasons. In general, the young freelancers are in it for the lifestyle and the older freelancers are in it for the flexibility or the money.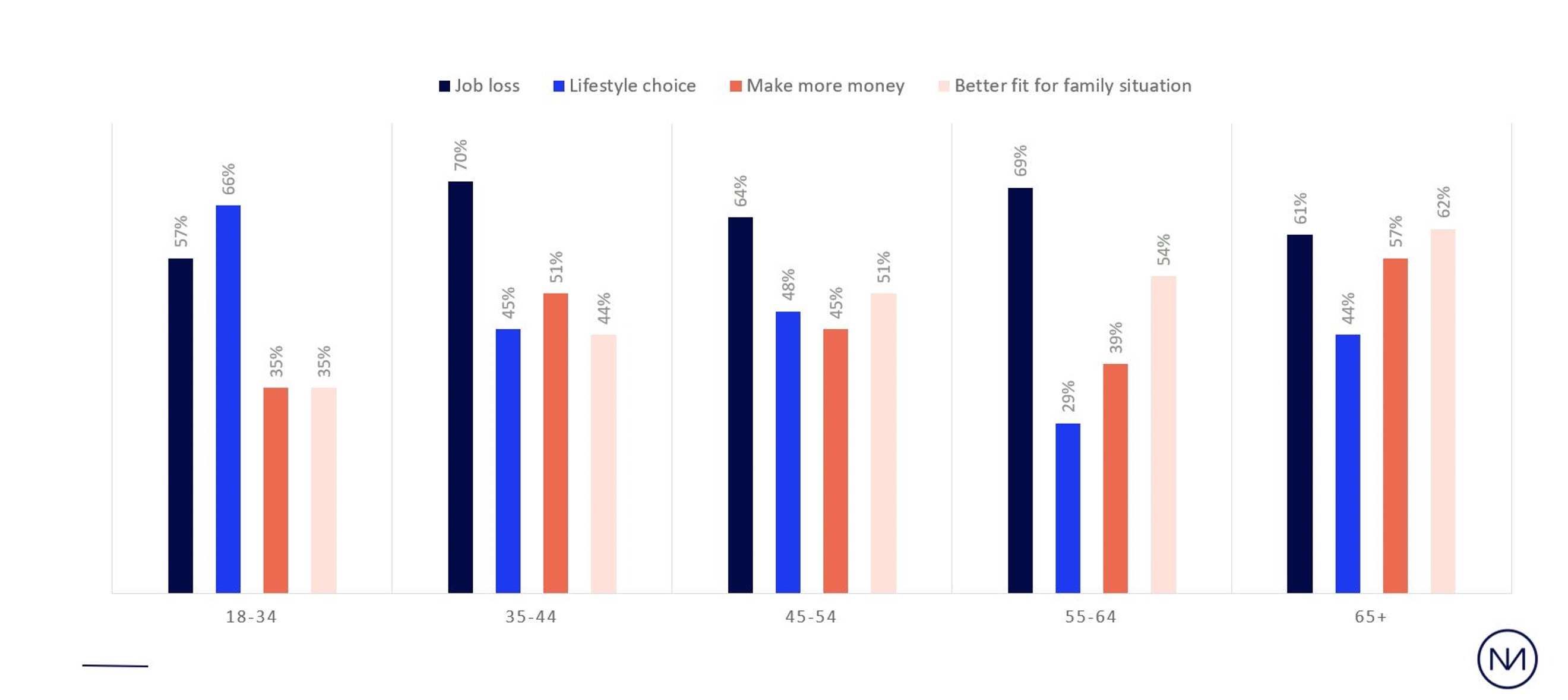 The digital era has made it much easier to become a freelancer, and this lifestyle seems to appeal to the younger generation. So what does this mean for those who are providing services to SMEs?
If you sell digital products like websites, online booking, e-commerce, or services like  SEO,  graphic design,  or advertisement, then your local freelancers will need your products and services.
Want to learn more about freelancers? 
Watch the recording of our webinar where 3 of Mono's experts run through the results of the report.
Get your copy of the report here.
About Mono
Mono is founded on the belief that all small businesses, despite smaller budgets deserve the same level of online presence and performance as larger companies.
Mono Solutions, part of SME services at Bauer Media Group, delivers award-winning white label marketing technology for websites to digital service providers at scale.
Mono offers different service models and revenue streams: Do-It-Yourself, Do-It-With-Me and Do-It-For-Me.
We prioritize creating future-proof technology, with a best-in-class customer experience. Mono's technologies include guidance and support to ensure the success of the re-sellers and small business owners.