Although we don't pretend to know all the answers, we have spent a lot of time researching the needs of agencies for our white-label website builder and admin tool– a platform we developed specifically for website resellers to make client management easier. In this article, we want to share with you what we have learned, and we hope it can help you take your agency to the next level. 
1: Create a system for managing your customer websites
As your agency grows you will need a client management system: a way to keep track of each client website. You need to always know the answers to questions such as: 
Which site belongs to which customer?  
Does it need updating and when?  
Which employee works on which sites?
Client management: how do you set up customer passwords and how are customer user roles defined?
In the beginning, when your agency is still small, it may seem less important to keep track of everything but as it grows, it becomes important to have a log. You need to always stay on top of who your customers are, and which fulfillment agents are responsible for each site. If a customer needs help, you need to quickly be able to locate their site and see the history of what you have done.  
If you are using a platform that is not specially built for resellers, you may need to keep track in a separate system such as an excel sheet or a CRM platform.  
Many website agencies start out on platforms such as WordPress or similar do-it-yourself focused offerings. The drawback is that once you grow and build more websites, it becomes increasingly difficult to get a good overview. These types of systems also require a lot of upkeep in terms of updating plugins and managing security. This can be okay for small resellers but will slow bigger agencies down as they grow and need to build and manage more customer sites.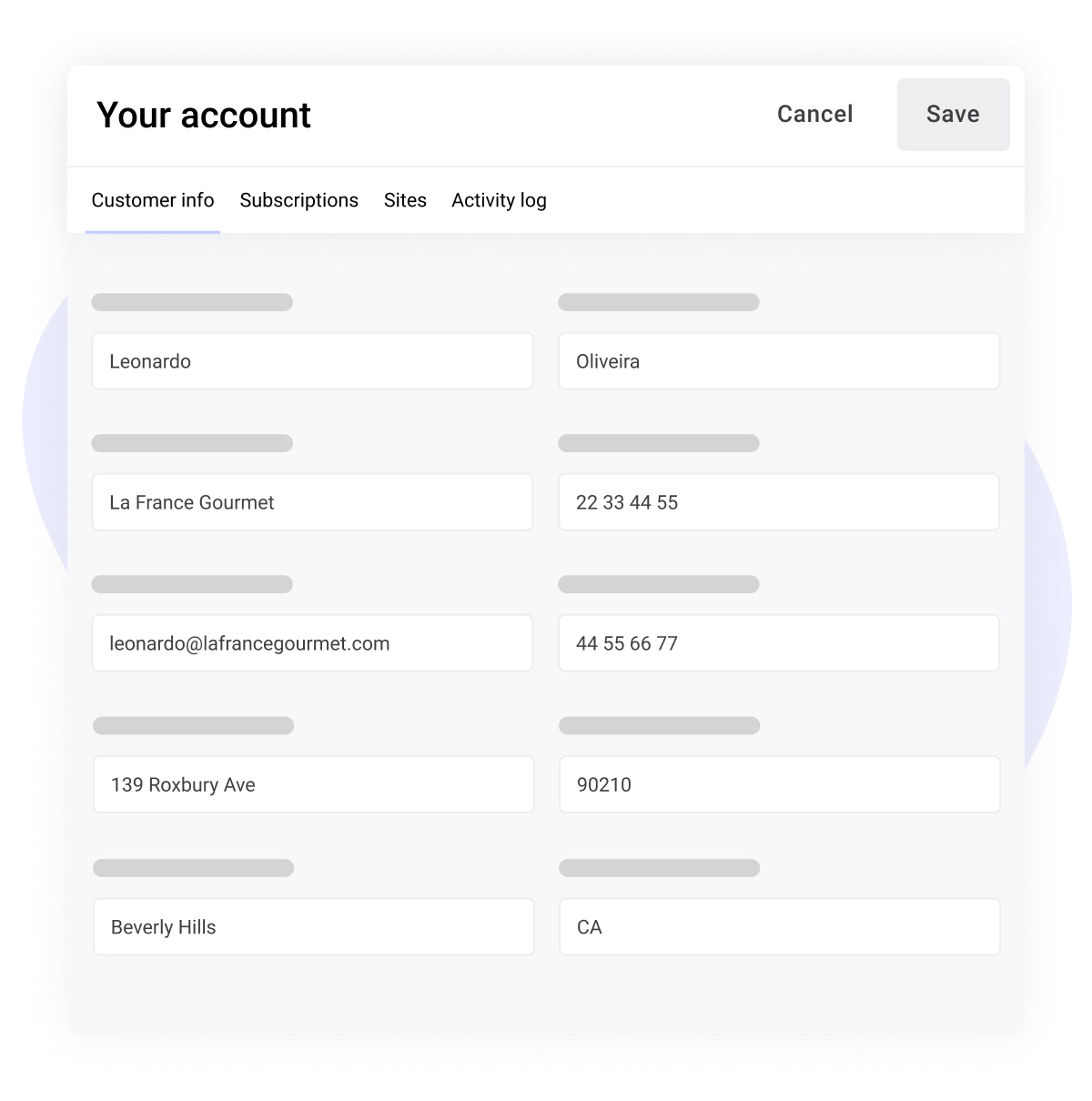 2: Optimise your fulfilment workflow
The more streamlined your workflows, the less time you spend negotiating, writing emails, asking customers for clarifications, content and the like. Ideally, you want to create a process with minimal back-and-forth so you can turn around each client website as quickly as possible.  
 
Being able to organise your sites into a fulfilment process can streamline workflows as your company grows and allow you to take on more customers.
What would a workflow look like? Here is how we have separated them in our own system: 
First customer interview done
Design adjusted
Copy done
Images done
QA done
Final approval by customer done
On The Mono Platform you can assign each site to either of these workflow categories and filter the websites based on them. Feel free to use these in your own system as well: these categories are based on what has worked for our partners, so it is a good starting point if you want to grow your agency.
3. Packages, packages, packages
Packages standardise your services and make the process of acquiring new customers smoother, easier and quicker.
A basic package could for example include a small website with a limited number of pages and based on a standard template. Another more expensive package could include a higher number of pages, copywriting services, or webshop. 
For each package, you should also include what the monthly upkeep would be. Even if the customer doesn't need you to make any updates to the site, monthly hosting fees, SSL certificate, domain, etc will still need to be paid for. These services should be part of your package. It is not a good idea to leave it to the customer to pay for these services directly as logistically it can be difficult for you to manage. Also, if they have technical issues, they might expect you to help them, but that can be difficult and time-consuming if you don't have a say in which platform they choose. You might also struggle to get the right access.
You can't always avoid your customer owning their own domain and having to transfer it to your reseller web hosting solution. But as much as possible, consider keeping all of this as part of your packages.
Examples of packages:
Traditional website offering:
Offer tiered website packages to target SMBs. Each package could include fundamental elements, such as domain, a set number of support hours and monthly visitor reporting. Additional features can be offered in more expensive packages, and additional support hours can be purchased as a standalone. For example:
Basic website: 1-3 pages, 2 hours of support per year, a domain and SSL certificate
Standard website: 5-10 pages, includes pop up banners, 4 hours of support per year, a domain, an SSL certificate and an email account
Advanced website: Unlimited pages, includes blog and pop up banners, 6 hours of support per year, a domain, an SSL certificate and 5 email accounts
Vertical website offerings:
Offer dedicated website packages tailored to your top SMB verticals. For example:
Basic websites for home services (gardening/cleaners) vertical - as they primarily only need to list their services
Standard website for interaction-driven businesses (such as real estate), as they can offer simple calls-to-action (e.g. click to call) with pop-up banners.
Advanced website for retail store (clothing/speciality goods) vertical - as they can use their blog to highlight products and use pop-up banners to promote new collections
You may also consider combining website packages with other digital marketing products. For example, selling a standard website combined with a webshop would be ideal for retail looking to sell online. 
  

Bundled website offerings:
Offer websites as part of a bundle with other digital presence solutions. For example:
Data consistency: Bundle with listings management to ensure consistency of key business information across the digital landscape.
Traffic driven: Bundle with SEO/SEM/SEA campaigns to drive more traffic to the website, and help ensure real value for SMBs upon starting their website subscription with your as a digital service provider.  
Directory listing: Bundle a website with your directory print and online listings
4: Hone in on your niche
Trying to appeal to everyone will appeal to no-one. Creating a niche will allow you to market effectively.
There are many types of customers you could target, for example tradies, creatives, medical professionals and other small businesses. 
Show what kind of client websites you can create in your advertising, and on your own website, and potential customers can imagine better how you can help them.
Keep a visual portfolio. It also makes it easier for you to produce websites at a quicker pace, because you can establish a collection of sites specifically catered to this specific kind of business. You can use these repeatedly as templates for new customers.  
Are you going to build websites for small local businesses such as plumbers and hairdressers? In that case you may want to focus your messaging on your affordable and simple model, showing website examples from similar types of business. Do you want to focus on artists or NGOs? Maybe you need to communicate how you can hand the website over to them and give them some training on how to use it.  
If you are good at building websites but don't have a sales and marketing team, consider becoming a fulfilment agent – an agency that specialises in the production of websites at scale, which larger organisations can outsource fulfilment to. A fulfilment agent can focus on their craft, while leaving the reselling to other parties. 
If you decide you want to become a fulfilment agent, consider what kind of businesses you want to partner with. You should ask yourself how big your team is and how much work you can handle at a given time – this will give you an idea of what size business you should be approaching. Also consider if you are in a position where you can be flexible or not. Would you be able to hire more people to reach the goals of a partner? 
5. Establish a library of templates
Having a library of previous customer sites can help make it quicker and easier to build new ones. The Mono nocode website builder includes a library of templates (optimised with core web vitals, SEO and conversions in mind) that you can use for this purpose. But you can also save your own customer sites to this library, or create new ones from scratch, to streamline production. Regardless of how you do it and which tool you use, templates are a must in order to make your processes more efficient and grow your agency.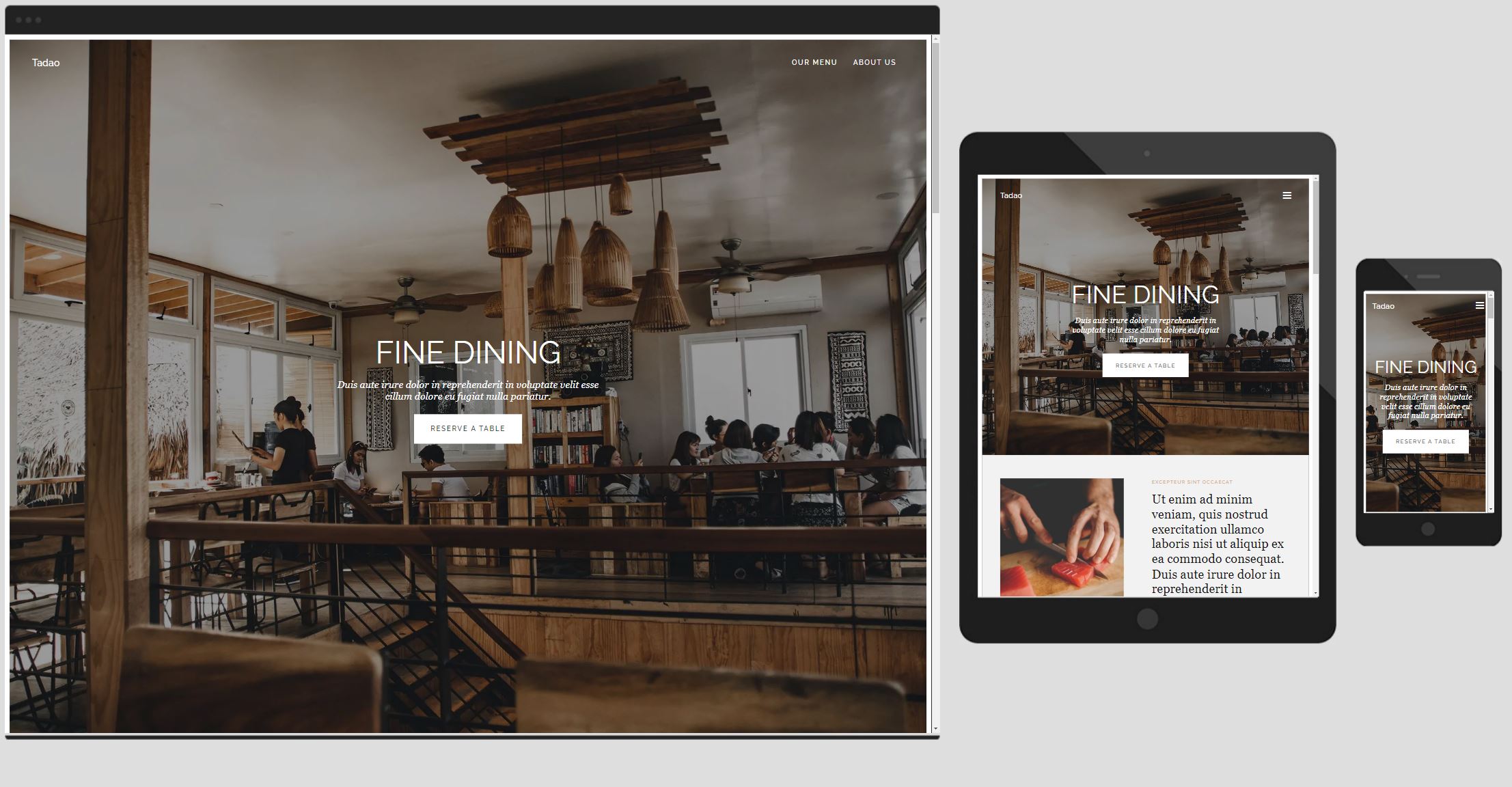 The use of templates will be most effective if you can build them to suit your own product packages and price points. This generally allows you to make sure that for the lower price points, you can keep your production time efficient, while keeping the quality of the websites up.
You need to decide on a good and sufficiently descriptive naming structure to help organize your library logically as it grows larger.
Naming conventions depends on your specific needs and fulfillment flows, but below are a few guidelines to help you along. These are based on the Mono templates but we believe you could use the same concept regardless of which platform you use.
Title:

Give each template a descriptive title including the Business Category as well as the look and feel of the client website. A title could for example be: Menu & Accommodation, Bright, Full-width.

Language:

Choose the language used on the template. This is relevant if you have customers from different countries, then you can filter templates based on their language when setting up new customer sites. 

Description:

Add a thorough description to the template. A good description could for example be: General: Romantic style template - good for florists

Number of Pages:

3

Design:

Boxed style

Special Feature:

Emphasis on contact module
6. Make sure you are GDPR-compliant
The General Data Protection Regulation (GDPR) is the European data protection law. It's important to stay compliant so that any data given to you by customers is not disclosed to third parties or misused in other ways. GDPR only applies to companies operating in the EU and the EEA.  
Websites handle data and if you are operating in Europe, it is up to you to be across the legal requirements for data protection. As GDPR is such a complex area it is an overwhelming task for anyone who is not specialised in it. That is why it is a worthwhile investment to leave compliance to the professionals by choosing products that have done the footwork to be as compliant as possible. 
Potential GDPR issues that may arise when building websites:
Google analytics
Google fonts
Captcha
Servers – where does data go? Pick servers that are located in Europe or pick a reseller hosting solution that use CDN or proxies
Cookie banner
Choosing a reseller hosting solution and nocode website builder that have a focus on GDPR is recommended – that way you don't have to worry about whether each individual technical aspect of your websites live up to the regulations, and you can communicate that to your clients with a clear conscience. Mono's website builder is of course built with a focus on GDPR, including features such as GDPR cookie consent.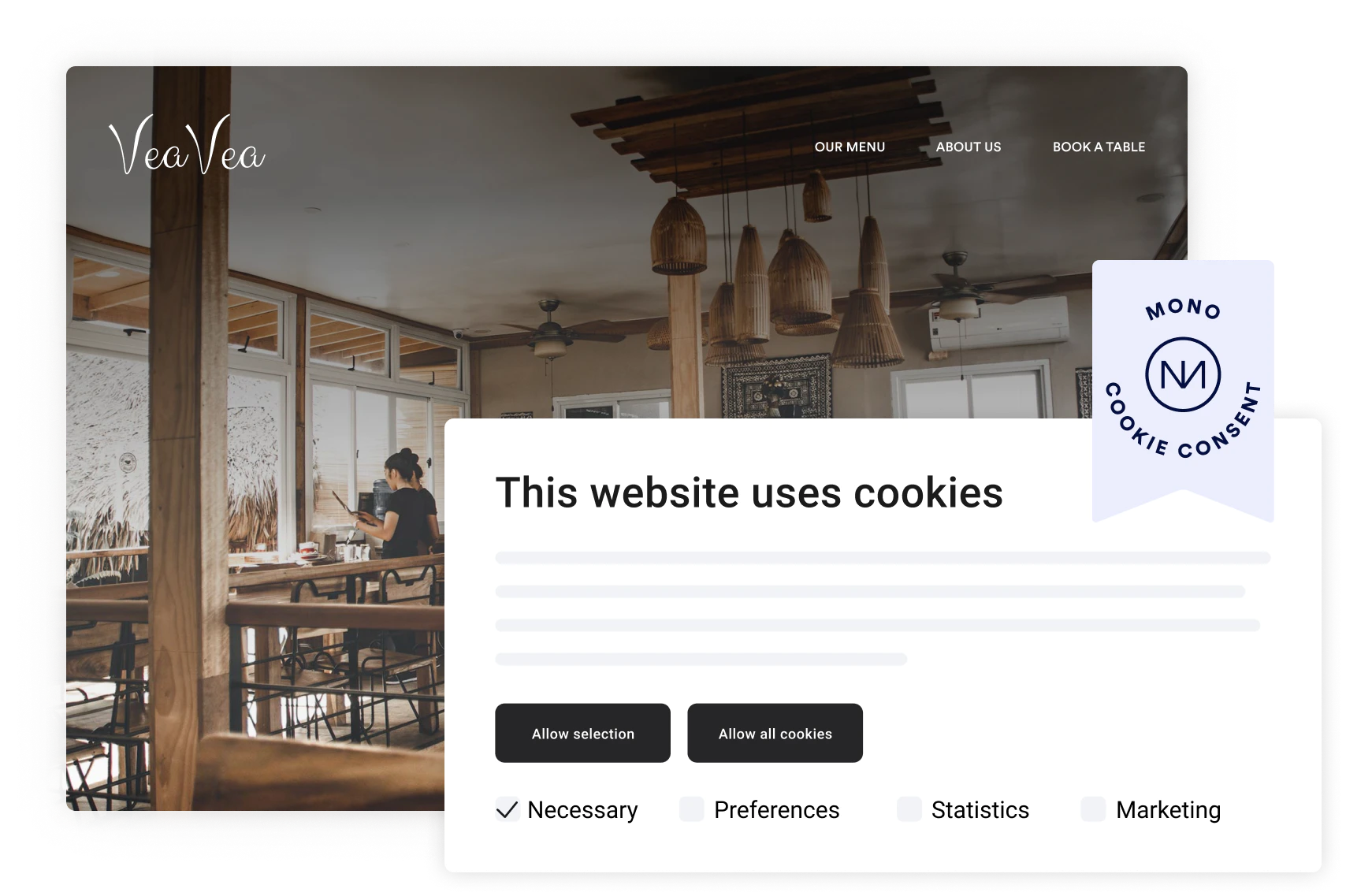 Growing your agency
Streamlining and automating processes are key when scaling your website reseller business. When agencies start out, most have a manual and personalised approach to selling and operations. This can work great in the beginning when you still have a small team and a small production. But it can be difficult to keep up as you grow.
Our Reseller Admin Interface (RAI) is an all-in-one platform to manage customer websites at scale. It connects directly with our white label no-code website builder – which is designed especially for website resellers with core web vitals and GDPR as two of our key areas of focus. The platform allows you to manage all subscriptions, sites and workflows in a central place. If you would like to try the platform yourself, request a demo here.